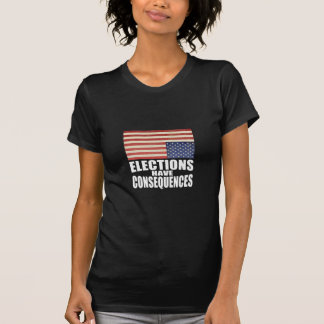 As you are so fond of reminding us Republicans, Barry, you won and we lost: elections have consequences.
We understand that concept all too well. Having the executive branch fall into the hands of Democrat liberal lunacy is never going to sit well with conservatives. We should have tried harder to win that office, but we came up short. Twice. Elections matter.
But you don't seem to understand it all that well when things don't go your way legislatively, huh Barry? Now that you have an opportunity to nominate an uber liberal lefty pinko to the Supreme Court to fill the vacancy left by Antonin Scalia's passing, you don't get it that the Republican controlled senate is in no way compelled to confirm your radical, Constitution-hating, commie pinko candidate.
In fact, the senate is in no way obligated to even conduct a hearing on anyone you trot out, Barry. Senate Majority Leader Mitch McConnell (R-Ky) has clearly stated as much, much to his great credit (finally). The reason Sen. McConnell felt the need to state this obvious course of action is that the entire nation has seen how radical President Obama has been over the last 7 years of his administration. He has not once sat down with conservative legislators and hammered out a compromise. Not once on any issue. Ever. He has clung to his radical socialist leftist ideology at every turn. To think that he will forward a candidate that is even remotely palatable to the Republican controlled senate is laughable.
So why bother, Barry? Just keep your commie judicial buddies inside your binder, and let the next Republican president fill the vacancy. Because remember: elections have consequences, Barry. You were elected, and we don't like it. That's too bad for us. But so were all the senators in the majority of states that gave the GOP the gavel in the senate: they won, too.
Elections have consequences, Barry. Jam that in your pipe and smoke it, Barry. There's nothing you can do to jam a commie pinko SCOTUS nominee down all our throats.
Not this time.