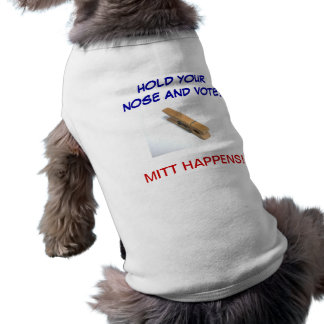 These self righteous zealots, whether they be evangelicals, the anti-abortion crowd, the stronger defense folk or the economic conservatives, have to consider what they are doing when they categorically state they won't vote for Donald Trump under any circumstances.
What they are doing is providing de-facto support to the candidacy of Hillary Clinton. That's what Democrats do, they support Hillary Clinton. And that's what these pouting, whining zealots that are supposedly conservatives wind up being: Democrats.
With conservatives like these, who needs Democrat votes, anyway? This same thing happened in the 2012 general election, when 5,000,000 of these same self righteous conservatives decided that for whatever reason they would not vote for Mitt Romney, even though they voted for John McCain 4 years earlier. They all slept like babies after sitting out the election and watched as Barack Obama, the most awful president in the last century (or possibly ever), get re-elected owing to their lack of patriotism.
Those of you who take this position, for whatever reason, have to think about the consequences of your 'principled' stand. If you are an evangelical, and are not going to vote for Trump, just remember that you are not voting for a Pastor in Chief. By sitting out, you are guaranteeing that one of the most anti-Christian women in the country will win the White House. Is that your choice?
Many of you are pro-life, and are concerned that The Donald, who now says he is solidly pro-life but in the past said he is pro-choice, will revert to his old evil ways. Accordingly, you pro-life zealots will never vote for the guy, and will settle for Hillary Clinton, who will make sure that any one who wants an abortion will get one at any time for any reason. Is that what you want?
If you are a strong-defense conservative, and think that Donald Trump doesn't have what it takes to make America strong and plan to sit out the election, then you are guaranteeing that the Bitch of Benghazi, the woman who practically murdered those four Americans at the embassy by ordering their rescuers to stand down, you will ensure that the biggest pacifist since Neville Chamberlain will occupy the Oval Office. Will this result benefit your 'principled stand?'
Buck up, you big cry babies. Sometimes you just have to hold your nose and vote for the lesser of two evils. I myself could not stand the idea of George H.W. Bush becoming president in 1992, you know, the guy who called Reaganomics 'voodoo economics.' Yeah, that guy. I held my nose and voted for him anyway, instead of the God awful uber-liberal candidate Michael Dukakis. I voted for Bob Dole (I really had to hold my nose on that one) over Bill Clinon. I had to hold my nose again and vote for Dubya, twice, he was much preferable to either Al Gore or John Kerry. Ditto with my votes for John McCain and Mitt Romney over Barack Obama.
My nose is getting awfully sore from constantly holding it when voting for the eventual conservative candidate. But the liberal alternative gains essentially half a vote when you self righteous zealots sit home and pout.
Get over yourselves. Think of the country, you whining cry babies. Just hold your nose, put your pathetic one-issue concerns to the side and do the right thing. Support Donald Trump. True, he's not perfect, but he is 1000% better than Hillary Clinton.
Or, if you want to sit this one out, put up with President Hillary Clinton. You choose.